In order to install Groundwater Vistas 8 (Advanced version), please follow the instructions that follows:
Go to the Software page on our e-learning platform;
Download the software (GWV and the latest build update) from the Google Drive Folder ("Groundwater Vistas 8 software and updates");

Install the software Groundwater Vistas (it is possible that Widows Defender would tell you that the "app is unknown": click on "More information" and then hit "Run anyway");


Launch GWV, select Help|About GW Vistas…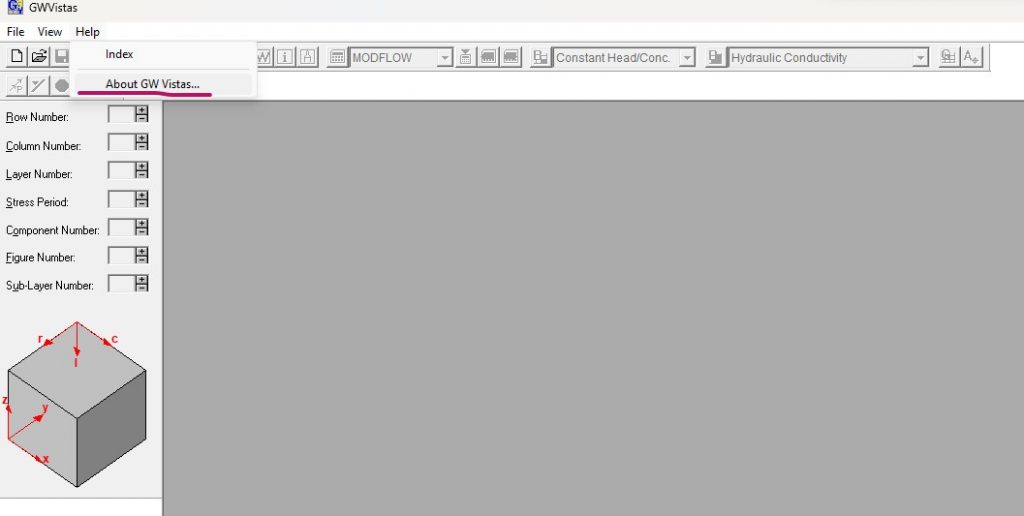 When the dialog opens, select Register… In the next window you can find the SYSTEM CODE.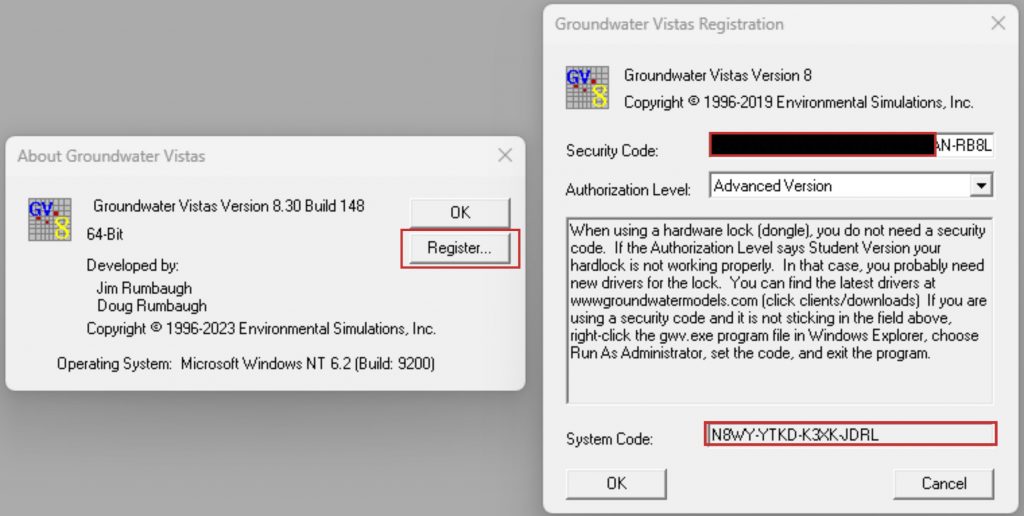 In order to obtain the SECURITY CODE that is needed to make the temporary license works, copy the SYSTEM CODE and fill the form below. You have to take into account that a Security Code only works with a single specific System Code.
Once you received the Security CODE, go again to Help/About GW Vistas/Register and paste it on the Security Code dialog; then on Authorization Level, select Advanced Version, click OK and close the windows.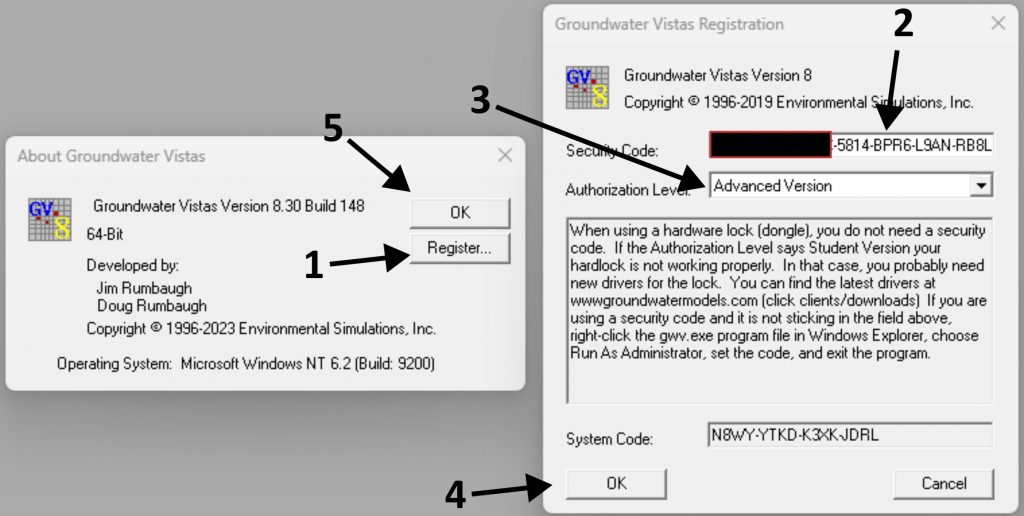 If you already have a GWV license, be sure to have the same version and build update installed.